I discovered the site Smash, the Wetransfer made in France. So I decided to test it and let you know.
First of all you have to know that the platform offers two different offers, a free version and a paid version at 5.00 € or 10.00 €.
Both versions offer very interesting options. No limit of weight, a follow-up in real time and a super thing: the possibility to see the files available in downloads before even downloading them!
The paid version offers the possibility to keep the files on the server for 365 days against 14 days for the free version, and also the ability to customize your download page with your logo for example.
For both versions, you will have the possibility to modify the link URL: for example https://fromsmash.com/essai-benjaminsimier
As I said before it is possible to change the appearance of your download pages in premium version, but you can also do it in free version. The customization is of course less evolved.
In free version you have the option to change the background color of the page and the type of ad that will be broadcast during the download.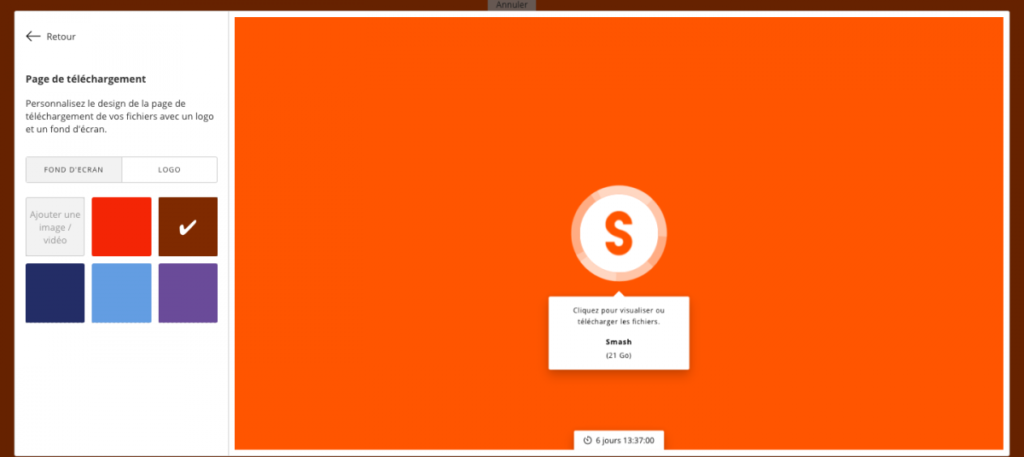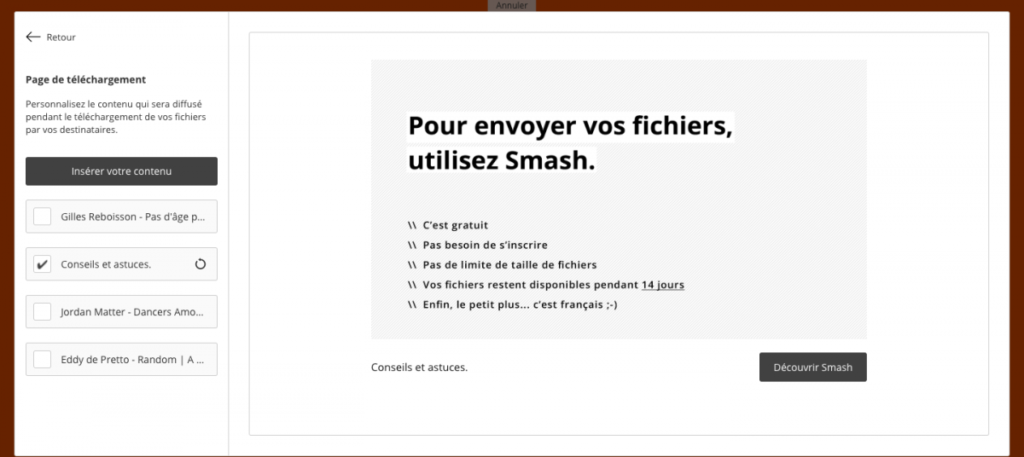 How does Smash work?
Like Wetransfer, you just need to import the file (s) you want to transfer. You will then have to choose a title, the type of sending (mail, link, or Slack), fill in your email address, and choose a custom link.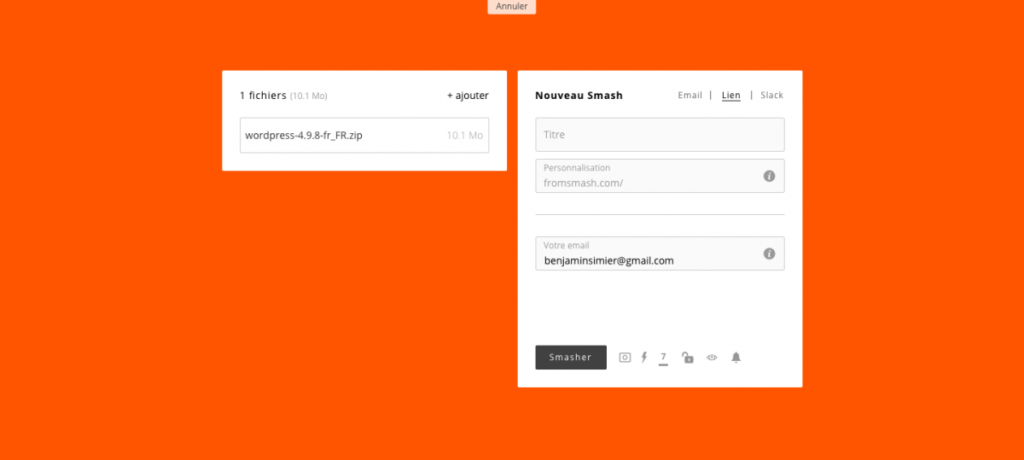 This is where you will choose your customization options (screen shots above), as well as all other options such as adding a password, notifications, and even previewing files.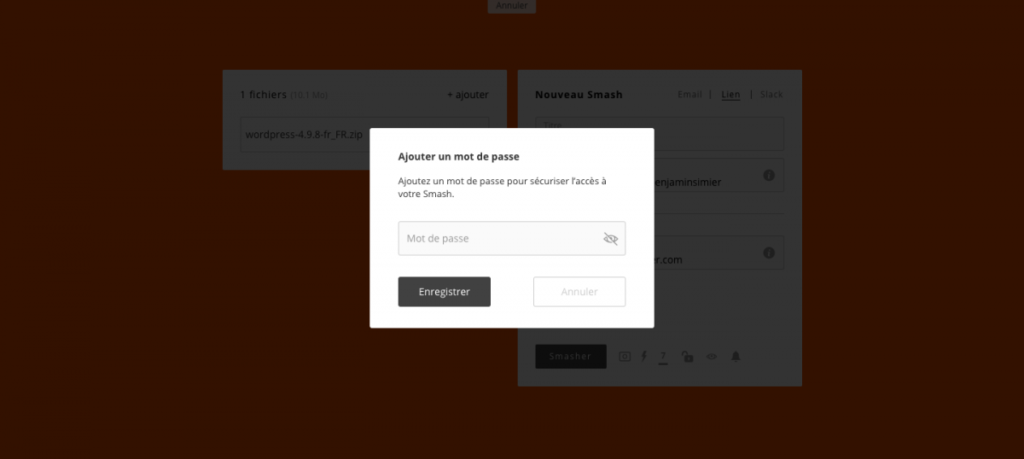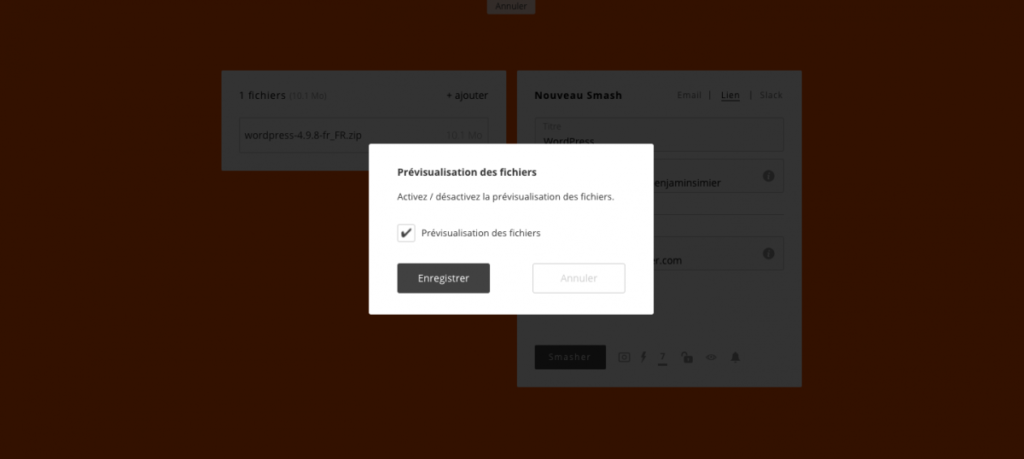 Once all options are complete, all you have to do is click on the "Smasher" button and share the link around you. As a reminder, free version files are available for download for 14 days.
Conclusion
Using Wetransfer regularly, I am pleasantly surprised by Smash. The application is fast and the function to preview the files is great. The free version seems to me sufficient if you occasionally share files.
One thing to say: Test the platform for yourself
URL : https://fromsmash.com