For version 68, Google plans to update the graphics of its browser and we can already test a small part of this redesign.
I tested it myself and I tell you everything about it.
To start, you need to know that to be able to test it, you do not have to be a computer engineer or join a specific program. I explain how to install the new interface simply and quickly after this article.
What I think !
After using this new design for almost a week, I can give you my opinion.
The first thing I noticed when activating this design are the rounded curves on both sides of the search bar, indeed the old version of the graphic chart was quite "square". Personally I think it's a good evolution.
Do you remember the name of the user at the top right ? Close buttons reduce, enlarge and close the window ? I'm sure you see what you want to talk about ! Well it's over, the profile of the user no longer takes the place of a tab and is now at the level of "extensions" and the menu. I think this place should have been there for a long time already.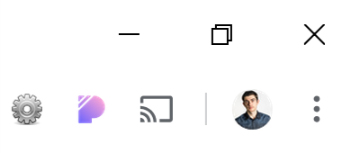 Another thing that marked me almost instantly to the activation of the design. The "new tab" button. Previously he was following the tabs (on the right). Now it is located on the far left of the screen. It is true that initially I had a little trouble, the habit took over and I automatically directed my cursor to the right. But I got used to it and today I really like the position of this button.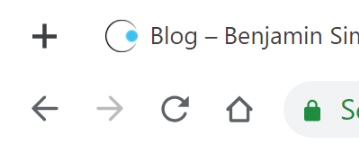 The tabs also have the right to a redesign and are now less "square" like the rest. For this part I do not really notice, the tabs of the previous version I liked too.
Finally, the gray and white colors get married very well together.

It's your turn ! (Bonus)
Now it's up to you to discover this new design by activating it in your turn. It could not be easier.
In your Chrome browser, type: chrome://flags/#top-chrome-md and validate with "Enter",
In the "UI Layout for the browser's top chrome" drop-down list, select "Refresh",
And finally, click the "Relaunch Now" button at the bottom of your window.